ha noi vietnam is coming to autumn; therefore green rice and hot dishes are simply noshes which help tourists will warm. Should- Taste Noshes In Hanoi Autumn.
Green Rice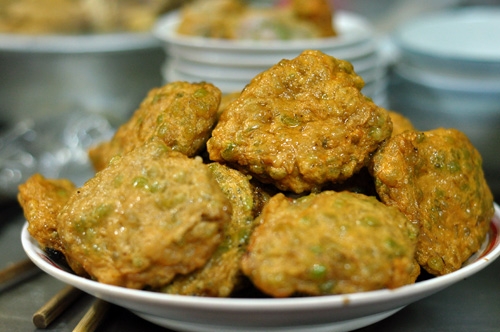 Green Rice has long been a culture in Hanoi cuisine, vietnam. When street vendors sell fragrant green rice on sidewalks, it signals a coming autumn. Green Rice is wrapped with lotus leaves and sold along Xuan Thuy street (near the old Vong village), Kim Ma, etc.
Green rice is an ingredient creating many dishes in Hanoi such as sticky green rice, green rice sweet soup, green rice cake, green rice rolls, etc.
If sticky green rice and green rice sweet soup are not too popular, the green rice roll is sold much and served with noodle, tofu, etc. Stores of noodles and tofu in Trang Tien lane, Hang Than street, Hang Khay, Phung Hung sell a course of VND 30,000- 50,000.
Relate: things to do in vietnam _ Vietnam must see attraction
Floating Rice Cake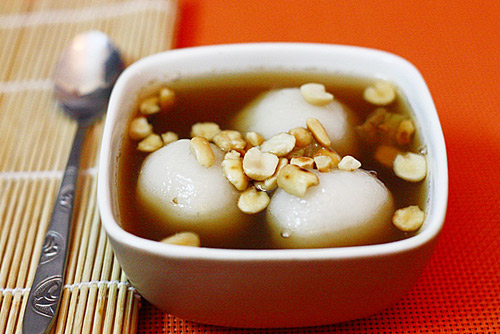 Floating rice cake is a very suitable dish in autumn. Nowadays, it is carried with many flavors. Aside from basic ingredients like sticky rice, mung bean, coconut, sesame, etc., there are taro, red bean, etc. A bowl of floating rice cake costs VND 10,000- 15,000. You can visit Hang Giay street, Hang Can, Quan Thanh, Ngo Sy Lien market, Thanh Cong market, etc. to enjoy this dish.
Hot Boiled Snails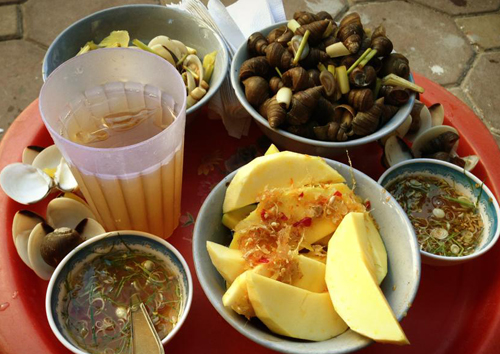 Boiled snails and snail noodle are also suitable dishes in autumn and favorite dishes of tourists when travelling Hanoi. The snail noodle soup is a popular breakfast food in Hanoi. A bowl of snail noodle soup costs VND 30,000 in Hoe Nhai, Hang Buom, Hang Bun, Hang Chai, Nha Chung, etc.
Boiled snails are almost sold in evening at Luong Dinh Cua street, Dinh Liet street, Chua Lang street, Hang Dau street, etc. at the price of VND 10,000- 15,000/ bowl.
Pillow- Shaped Cake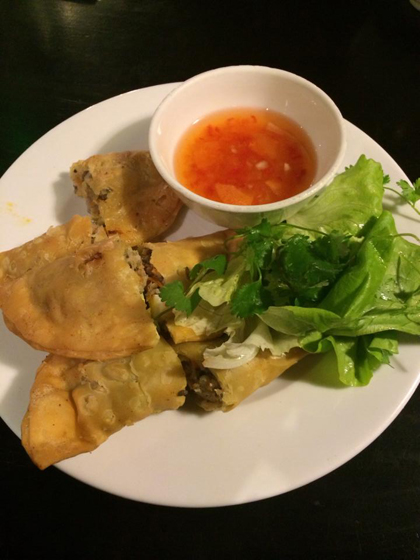 Enjoy hot pillow-shaped cakes with crispy crust, tasty filling with meat, egg, noodles, etc. and dipped with special sauce of Hanoi people.
Hanoi pillow- shaped cake is well- known in Ly Quoc Su street, Hoang Tich Tri street, Hang Chieu, Nguyen Khuyen, Phuong Mai market, etc. at the price of VND 10,000/ cake.
Fried Fermented Spring Rolls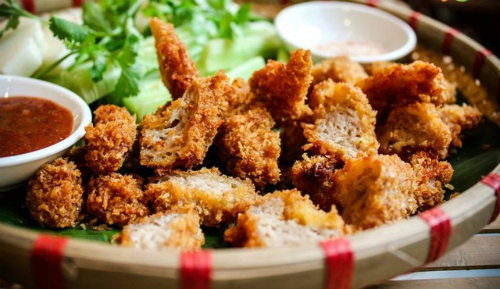 Hanoi fried fermented spring rolls are delicious at any season, but most is in autumn when it is quite.
Fermented spring rolls have golden yellow color and served with chili sauce and some fruits: mango, cucumber, etc. In Hanoi, famous fried fermented spring roll stores are at Tam Thuong lane, Hang Bong street, Trinh Hoai Duc street after Hang Day stadium, Ta Hien street, etc. at the price of VND 30,000- 50,000/ plate.